---
---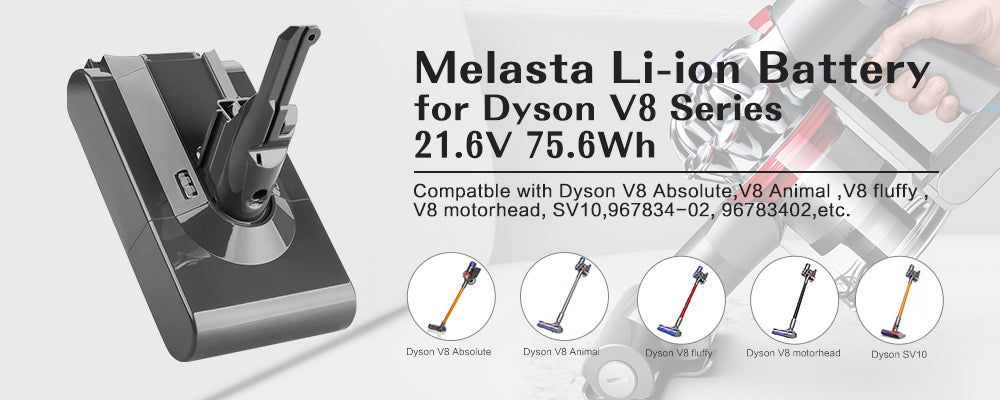 Specification:
Battery Capacity: 3500mAh                                                 
Battery Voltage: 21.6 V
Battery Type: Li-ion                                                                
Cells: made of brand cells                                              
Battery Net Weight: 500g
Color: Gray                                                                                                                                               
Tips:
If you don't use the battery for a long time, please take out the battery from your robot and place it in a cool,dry place.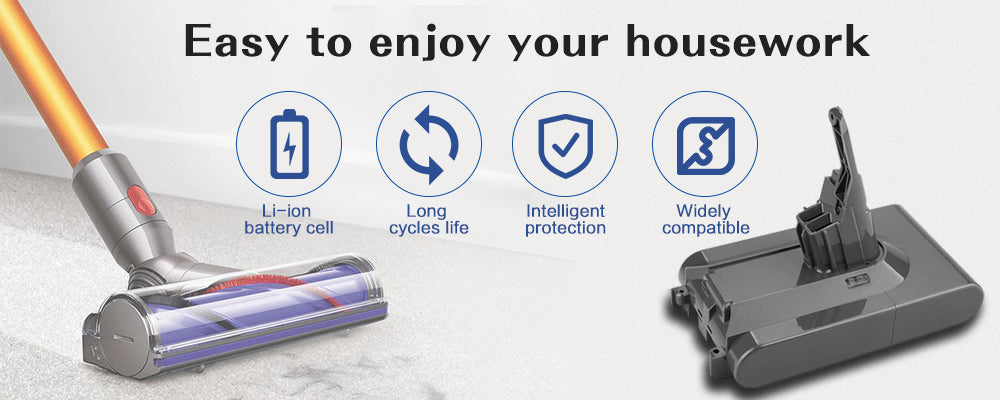 1.  Replacement Dsyon V8 battery for Dyson V8 series vacuum cleaners. Upgraded 3500mAh 21.6v lithium battery provides longer life than the original battery to clean your house fully.
2.  No memory effect + Low rate of self-discharge (1% per month).
3.  Patent battery balancing technology for expanded battery life; remains at 70-80% capacity after 1000 charge cycles.
4.  The indicator on the battery is made of 3 separated LED lights, each light means approx 33% of power. This is more humanized for customers to manage the usage of this v8 battery. Built-in integratedmicrochip prevents overload, overcharging, self-discharge and lengthens battery life.
5.  Up to CE,RoHs,FCC,KC,UN38.8 certified.
6.  35 days money back,12 months warranty.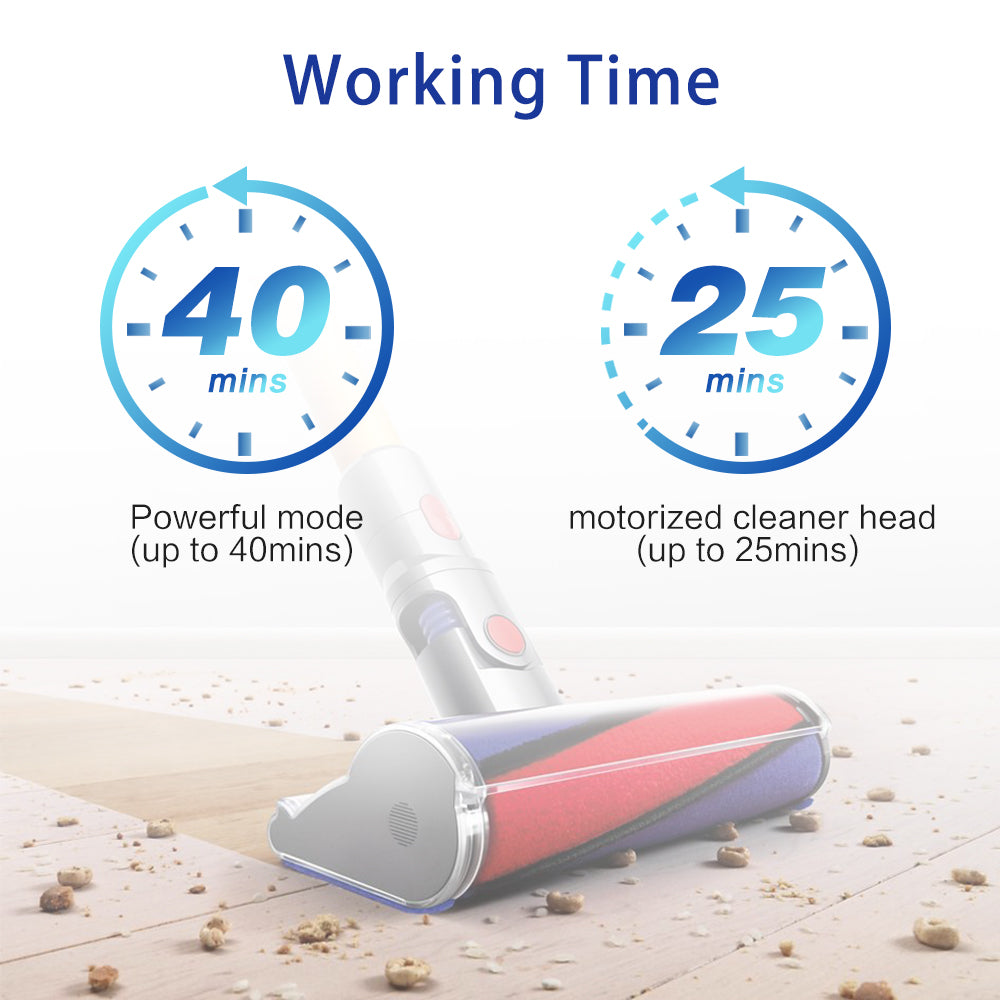 Fitting Models:
For Dyson V8 Series
Dyson V8 animal vacuum 229602-01
Dyson V8 absolute vacuum 214730-01
Dyson V8 fluffy vacuum
Dyson V8 motorhead vacuum
Dyson V8 hand-held series vacuum cleaner
Dyson V8 animal cordless stick vacuum cleaner
Dyson V8 SV10 967834-02 96783402 vacuum cleaner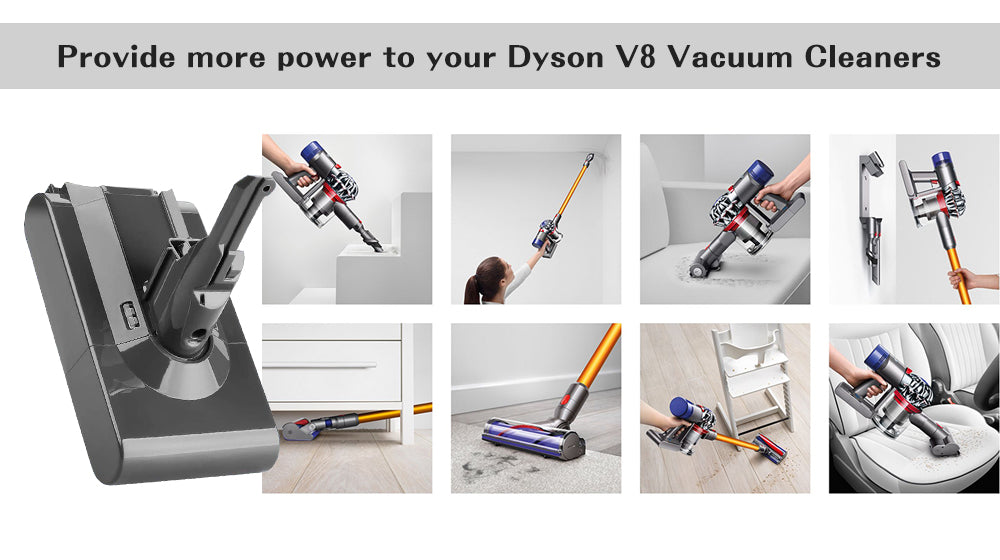 Package Including:
1* Melasta 21. 6V 3500mAh Li-ion battery
1* User Manual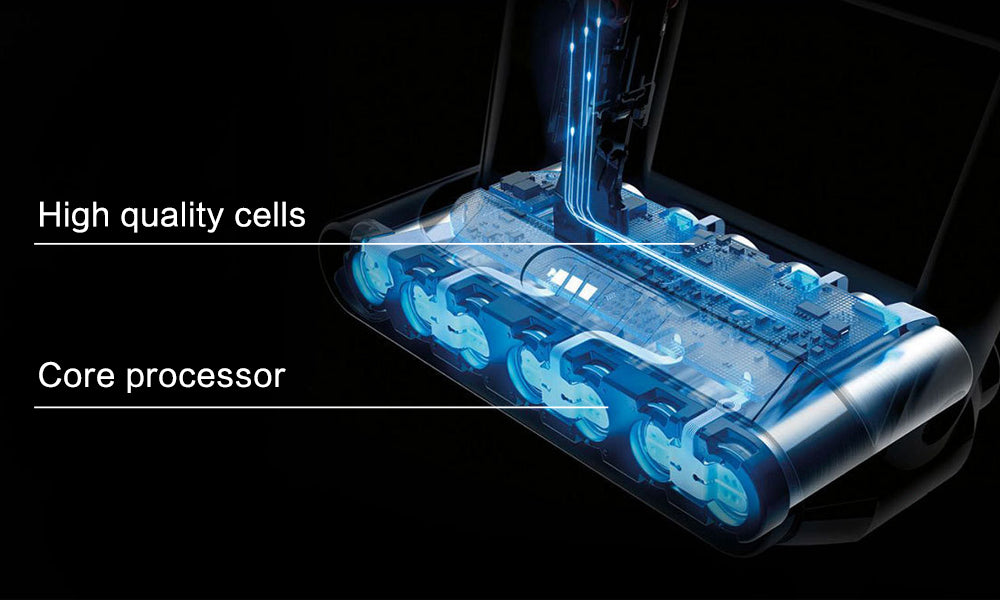 ---