MELASTA
Regular price
$130.99 USD
Regular price
$163.00 USD
Sale price
$130.99 USD
Unit price
per
Sale
Sold out
Product Description:
Battery Configulation :IFR26650-32A-8S3P

Nominal Voltage : 25.6V
Operation Voltage : 16V ~ 29.2V
Battery Capacity : 9.0Ah (230.4Wh)
Cycle life : > 800 cycles (60% of initial capacity @ 0.5C rate, IEC Standard)
Protection : One PCM installed with the battery pack and protects the battery from
                          Overcharge (> 29.2V)
                         Over discharge (<16V)
                          Over drain ( >20Amps)
                           Short circuits
                           Must wait min of 30 minutes after battery is fully charged to allow the
                            PCM to perform balance function on all the cells within the pack.
Prewired :Charge Wire: UL 3135 AWG#18(red and black), Length= 250± 5mm
                      Discharge Wire: UL3135 AWG#16(red and black), Length=250 ± 5mm
Charging rate : Standard charge current:1.8A; charge time: 6h
                            Max continuous charge current: 9A
Discharging Rate : Standard discharge: 0.2C (2A),
                                  Max continuos dishcarge:  13.5A
                                  Peak discharge:  18A
Charging temperature : 0 to 45 ℃
Discharge temperature : -10 to 70 ℃
Storage temperature : 20±5℃
Max Dimensions (LxWxH):84.5 mm X 94mm X 222mm
Weight :approx. 2.5kg
Applications : 
Using for the Solar LED Light,  solar stree light, e-bike, electric wheelchair etc.
Warning : 
Please negotiate with MELASTA technicians to learn more Knowledge on LiFePO4
Share
View full details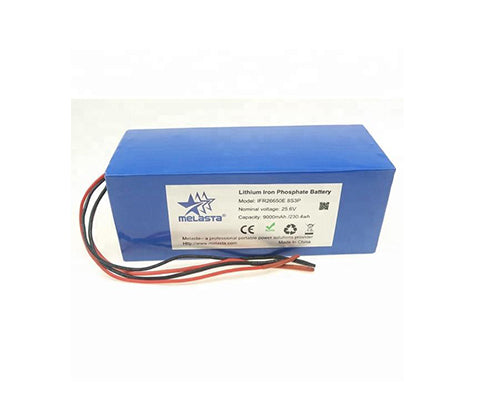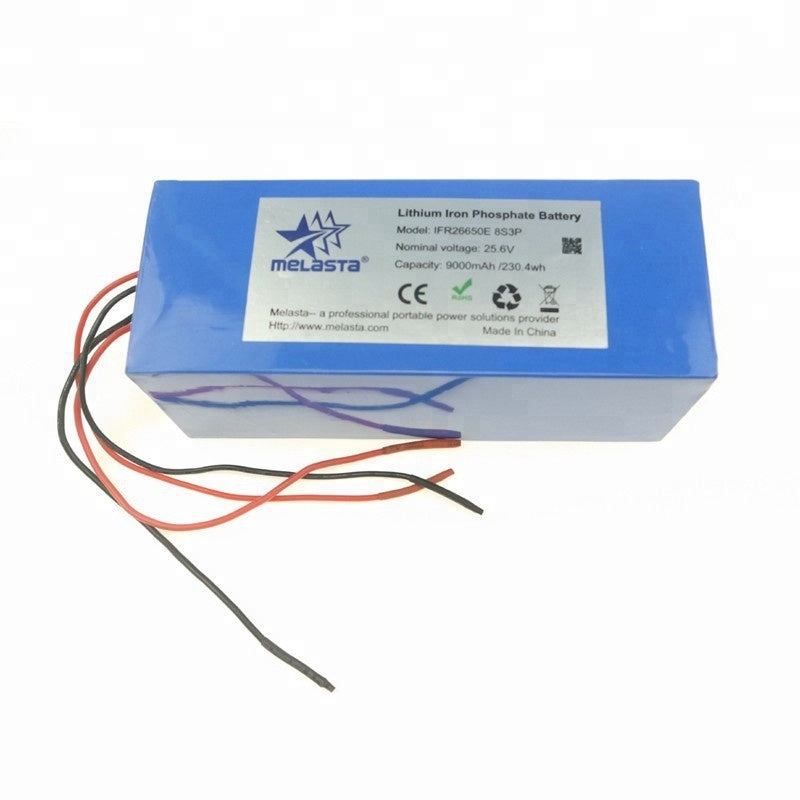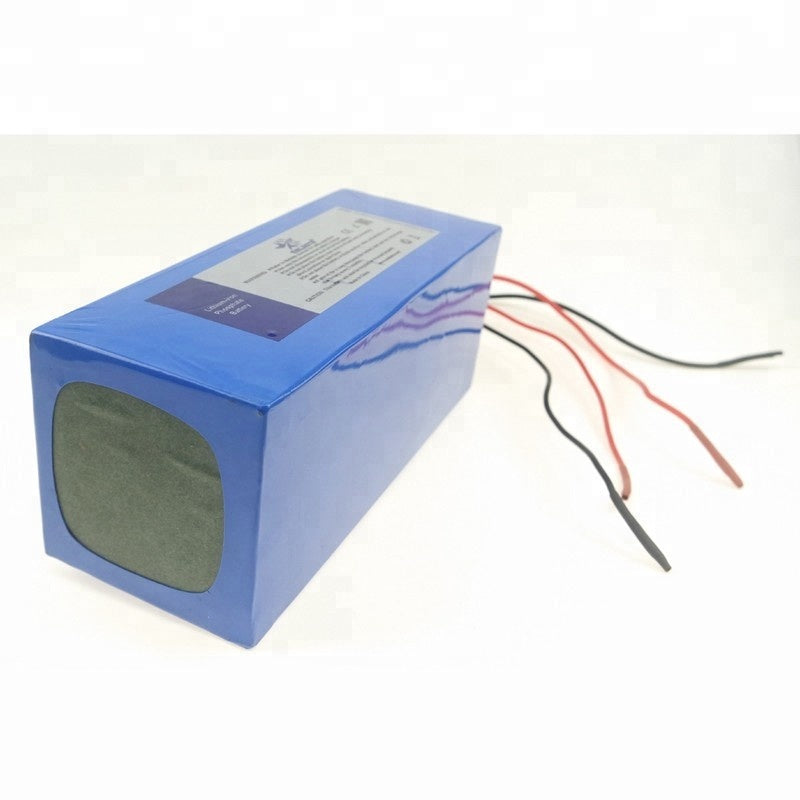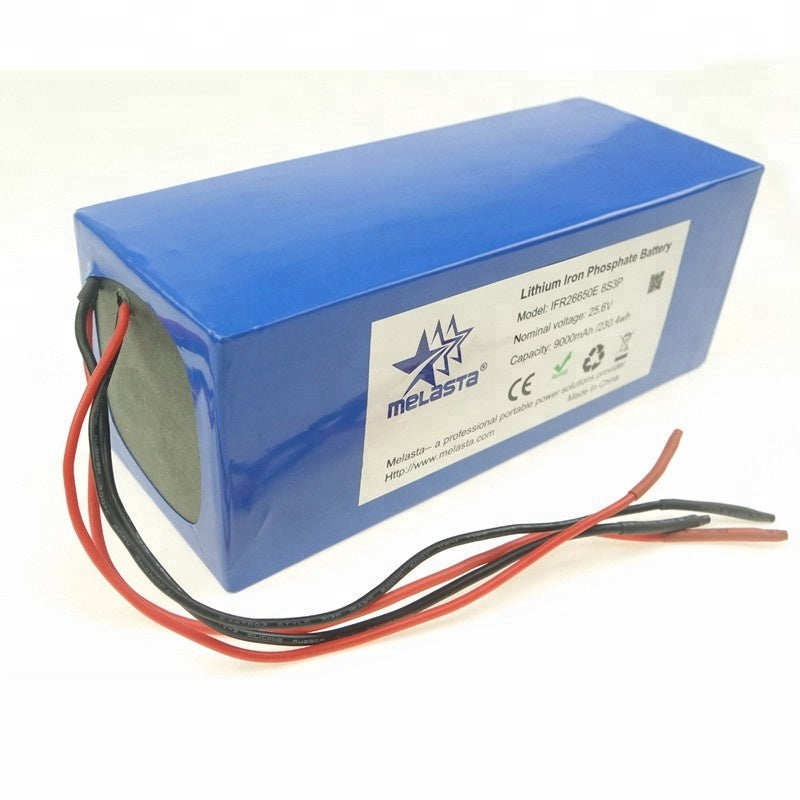 Other Melasta Solutions
Check Out our other Solutions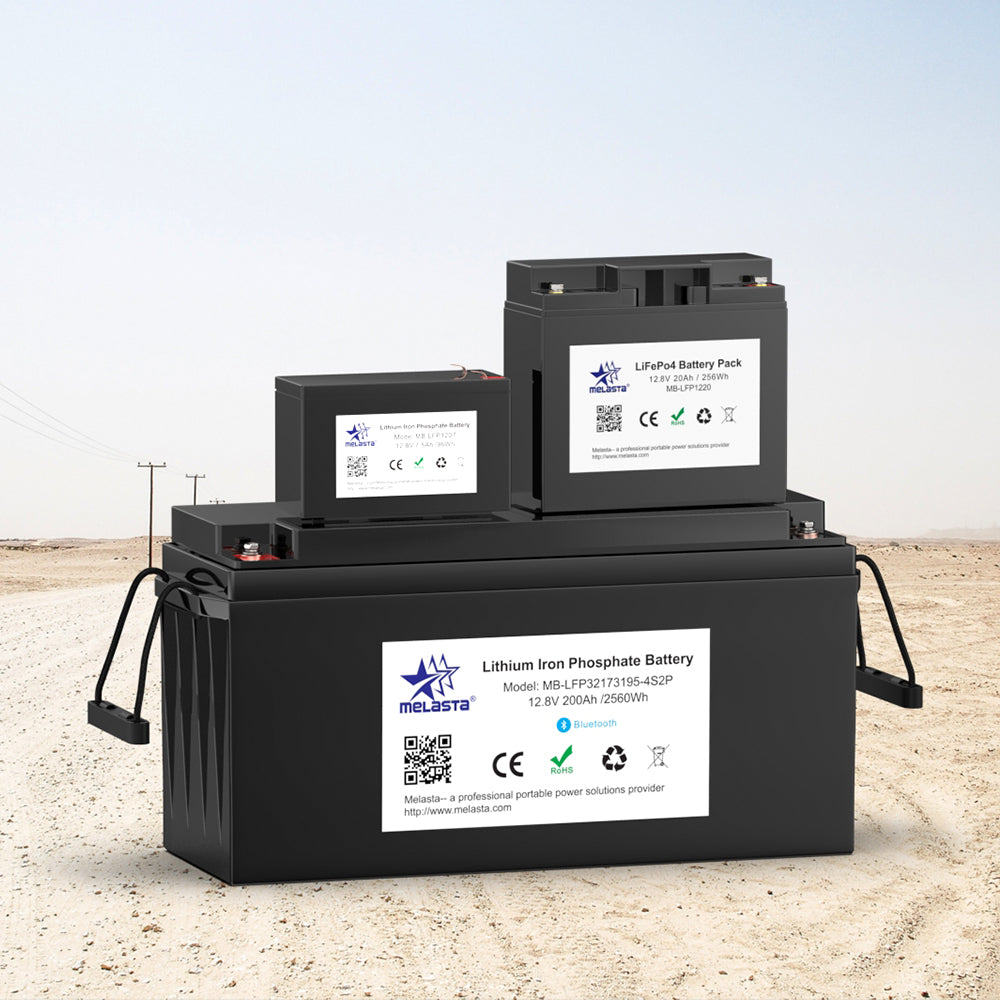 LiFePO4 Battery
Explore your limits with the LiFePO4 product and experience the freedom that comes from the ability to use more energy in a compact, maintenance-free package that's reliable, safe, and stress-free.
Shop now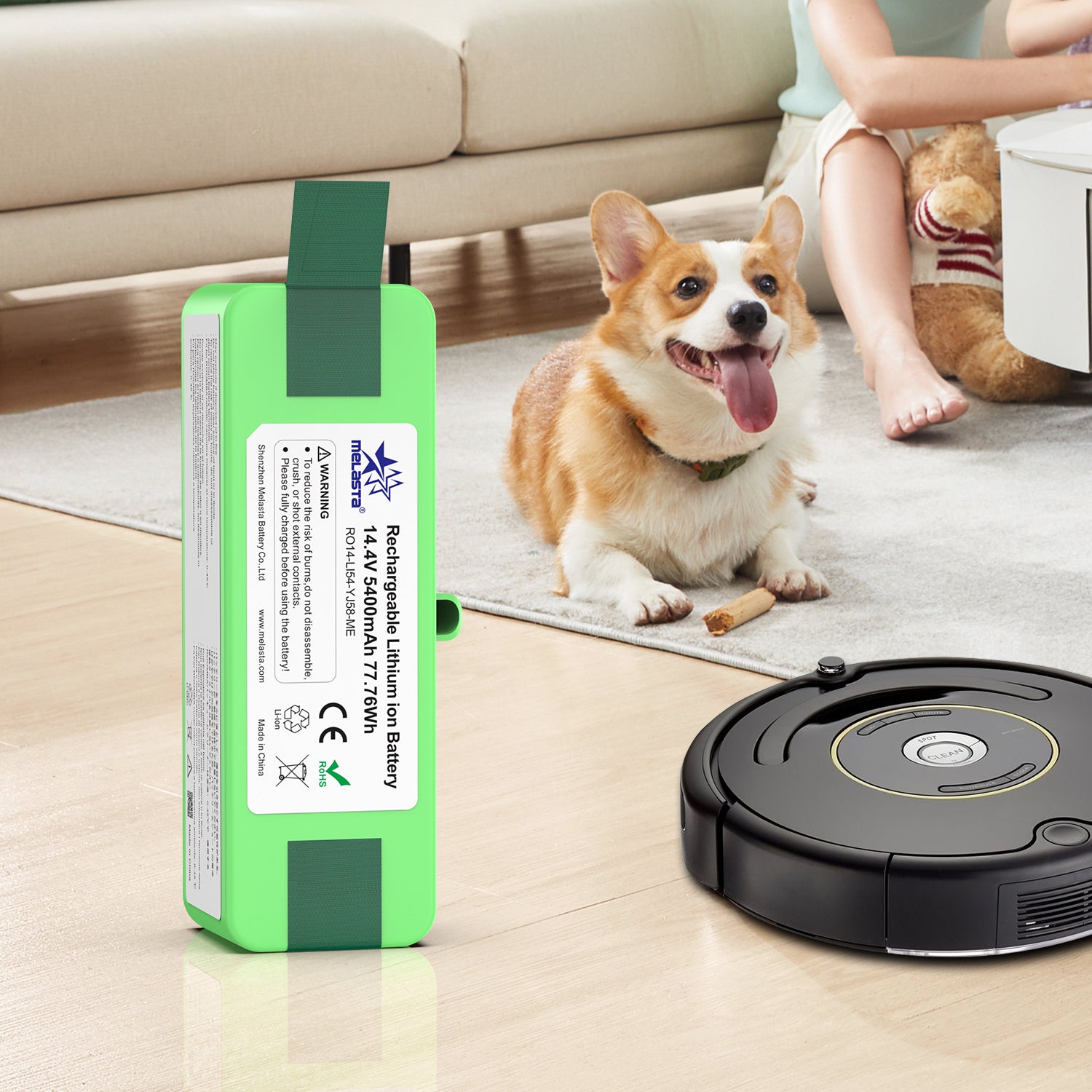 Cleaning Robot Battery
Replacement battery for the popular iRobot Roomba series vacuum cleaners. Perfectly compatible with the original.
Shop now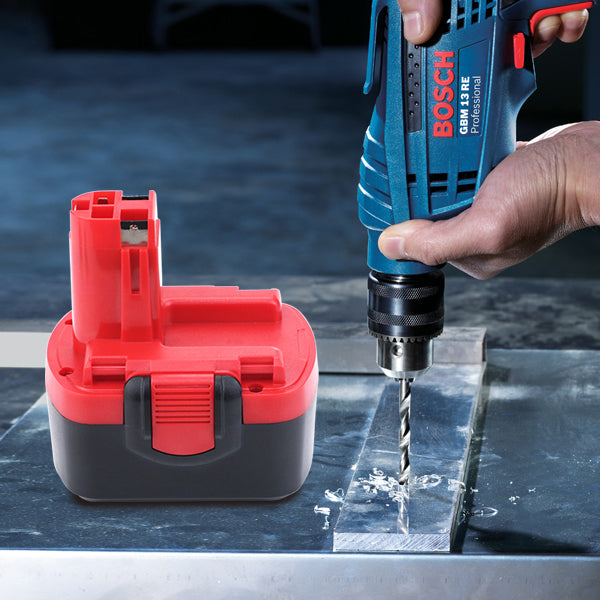 Power Tool Battery
Our newest Lithium Battery technology in rechargeable batteries offers a replacement Solution for cordless power tools and outperforms in all situations. 
Shop now
Why Choose Melasta ?
A Profesional Portable Power Solution Provider
One stop shop for Battery

1. Energy storage System

2. Power Tool Batteries

3. RC Batteries

4. Chargers

5. E bike battery Solutions

6. Consumer Batteries

Manufacturing Technology

1. Production Capacity

2. 40+ Engineers

3. 11 Years Experience

4. 500+ Skilled Labor

5. Quality Management

Research & Development

1. Hi-Tech Enterprise

2. Two Testing Labs

3. High Capacity Technology

4. 50+ Research Patents

After Sales Services

1 Multicultural Teams

2. Product Warranty

3. One to One Support

4 Dedicated Teem

5.Production Tracking Platform
Speak to our experts
If you need help selecting the right lithium battery for your application feel free to contact us, We have a dedicated team of experts who will be more than happy to help you to design the battery pack