Melasta
Regular price
Sale price
$0.00 USD
Unit price
per
Sale
Sold out
Melasta 48v 200Ah Power wall LiFePO4 Battery Solar Battery Storage is a green energy backup power system geared towards home and off-grid scenarios.
💡 A reliable source of electricity by acting as backup power in case of a power outage.

🔋 Battery Storage: Lithium Iron Phosphate Battery System 
☀️ Inverter: Compatible with Industry famous Solar and Hybrid Inverters 
⚡Life duration: 10 Years warranty 
👷 Maintenance-Free Solution 
Weight

This is light weight battery system
Life Cycle

State-of-the-art LiFePO4 battery cells ensure a lifespan of more than 2000 cycles and a wide operating temperature range.
Certifications

All batteries are CE,RoHS certified. Meets International regulations for air, ground, and train transport.
Battery Chemistry

State-of-the-art LiFePO4 battery cells ensure a lifespan of more than 2000 cycles and a wide operating temperature range.
Operating Temperature

Ideal for rugged & harsh environments. Much better than SLA or other lithium's. -20'F min, +120'F max optimal operating temps (battery performs well down to -20'F). Avoid charging below 32'F.
Warranty

We offer 10 years longterm warranty for this product.
Share
View full details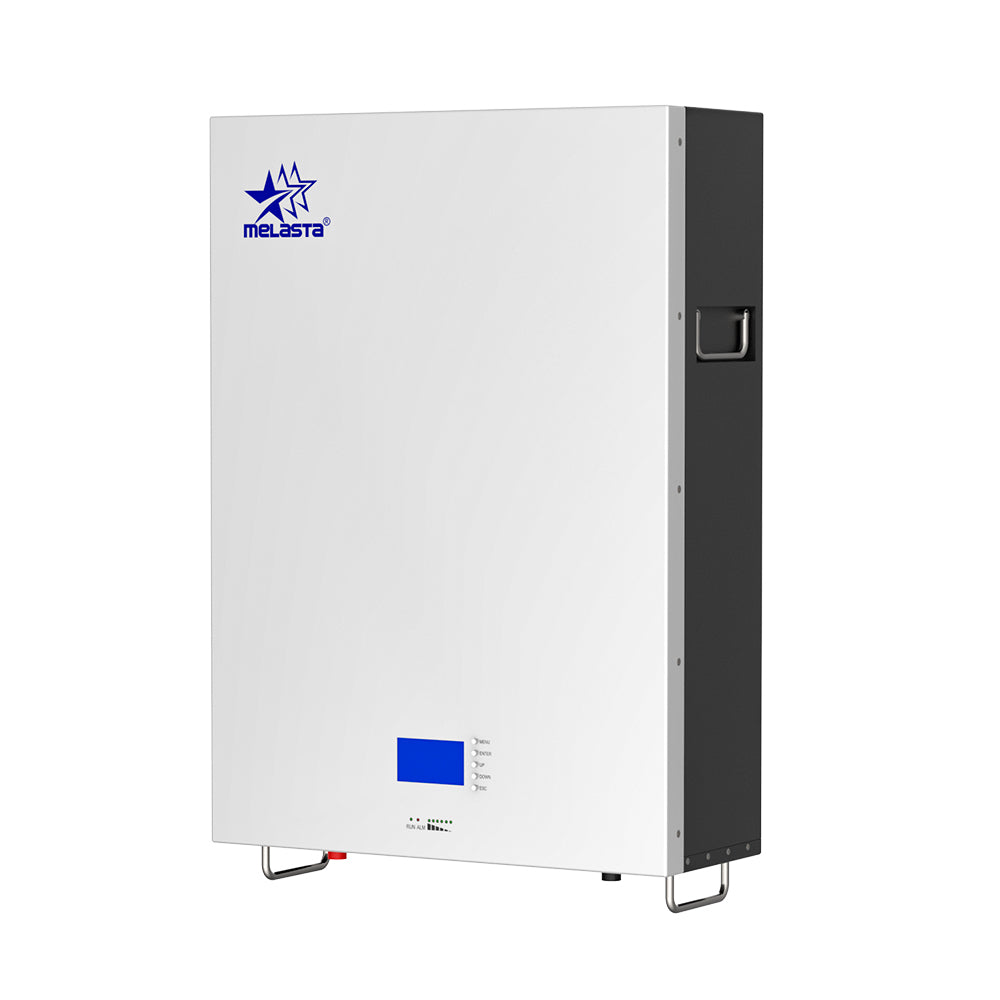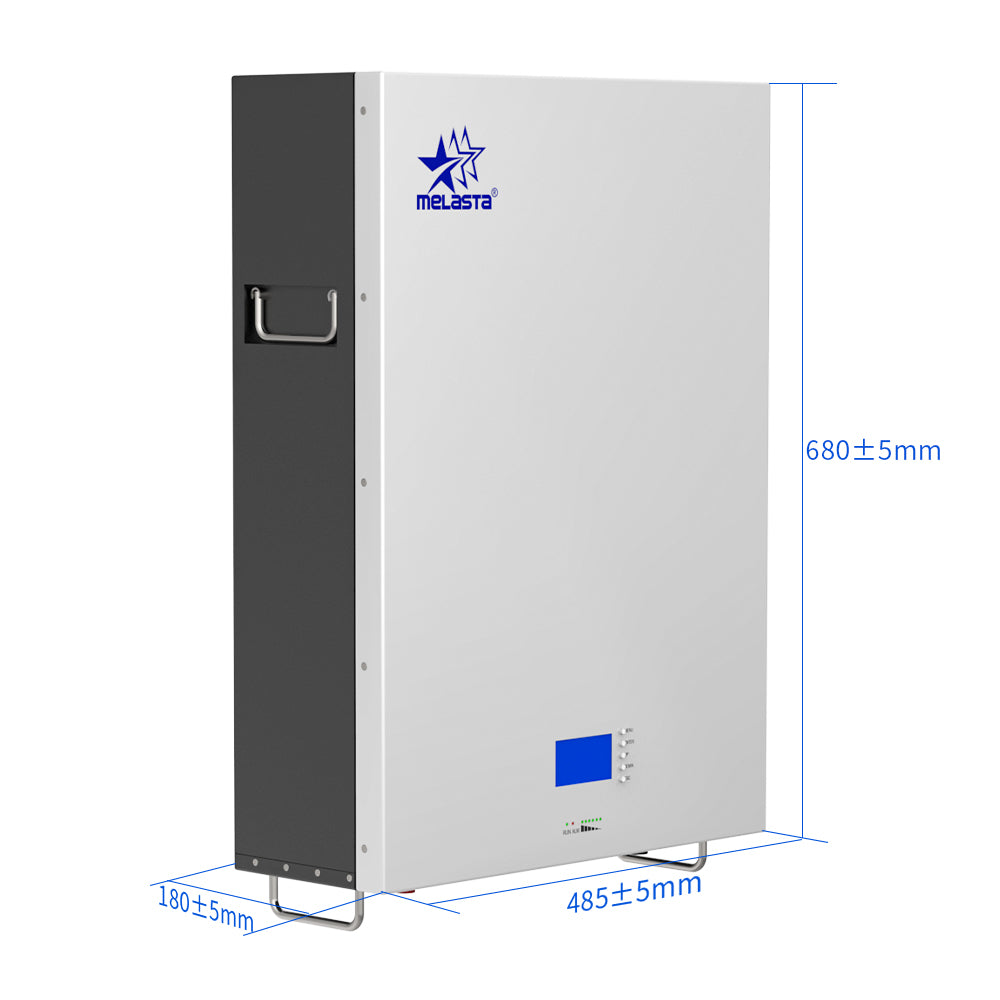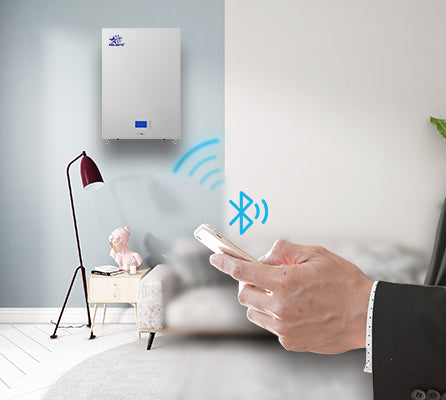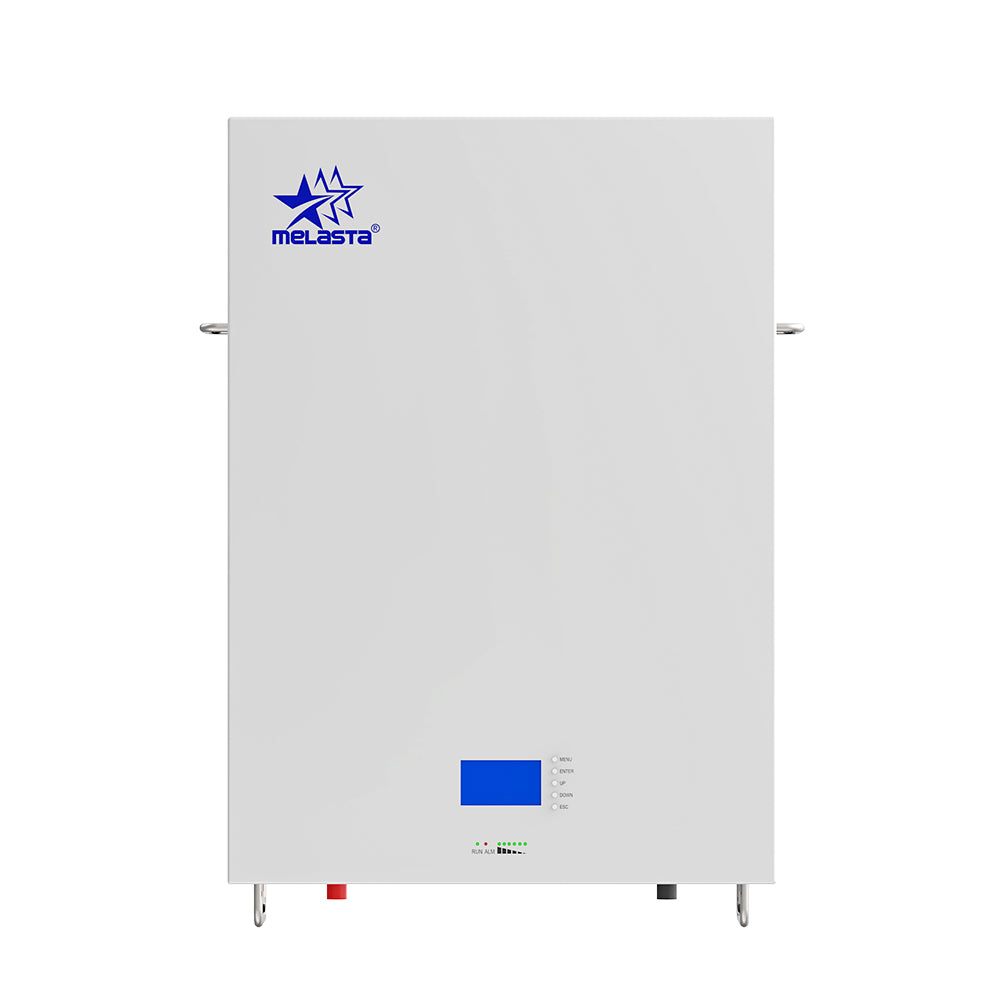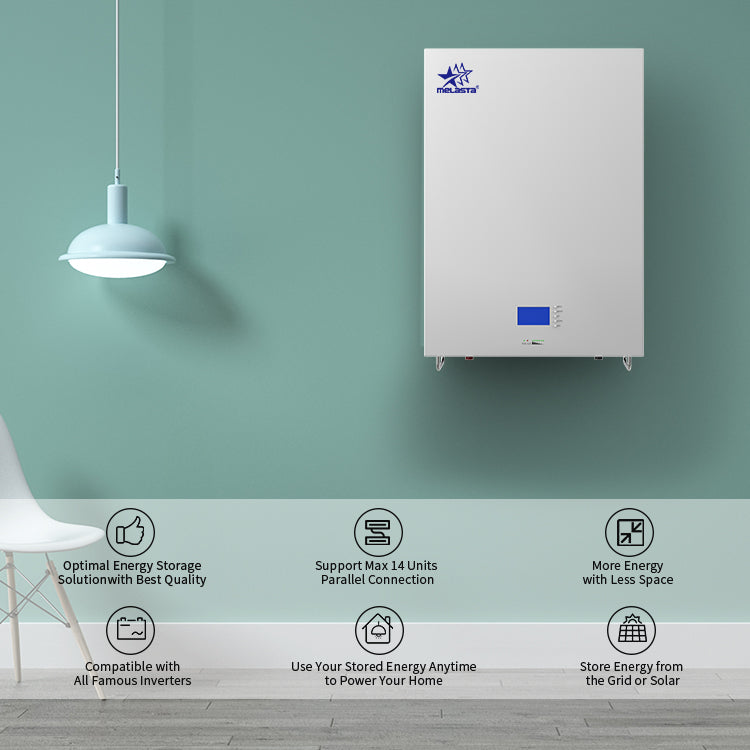 Melasta Lithium Technology Advantage
200%

2X The Power Of Traditional Batteries
1. Zero maintenance

2.Quality guaranteed with 99% Efficiency Rate

3.Fast Charge & Discharge Rates

4. No Thermal Runaway with Fire Propagation

5. Easy installation

6. Built-In BMS with Breaker On/Off Switch

7. Extended Operating Temperature -4 to 140F

8. Eco-friendly- Non-Toxic & Non-Hazardous Cobalt-Free LFP Chemistry
Advanced Battery Management System
The latest BMS that utilizes the software controller monitors the battery's operational conditions and ensures that it operates safely. It continuously monitors the conditions, distributes energy resources in a matter of minutes or even in the blink of an eye, and provides warnings when there are problems. This also communicates with the cloud system to transfer Power Wall LiFePO4 Battery Pack current data.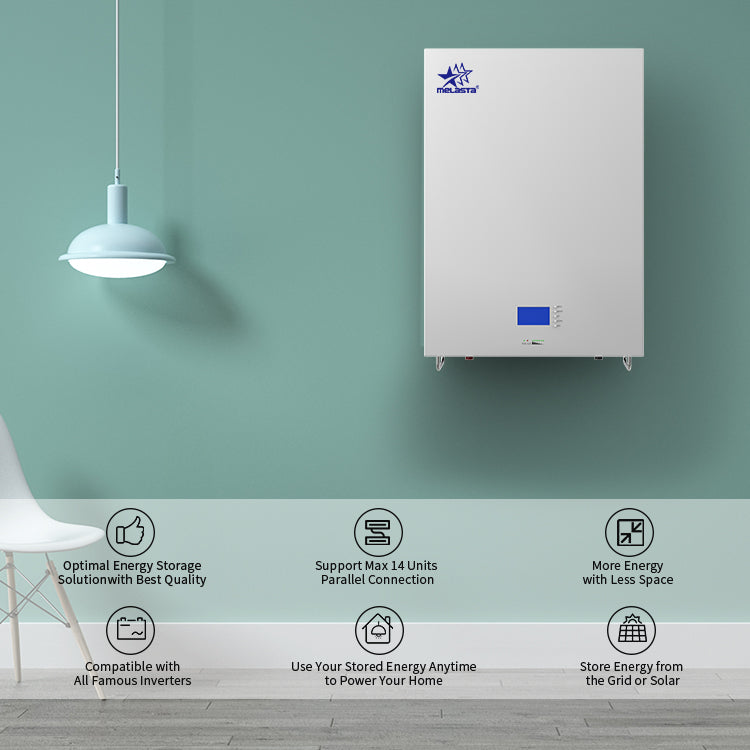 Auto-balancing Function
Due to the improved auto-balancing feature, you can join batteries more securely. We suggest connecting the Lithium batteries powered power walls using appropriate cables for optimal impact. Be aware that you should not join batteries together in series. The maximum amount you can be connected in parallel is fourteen.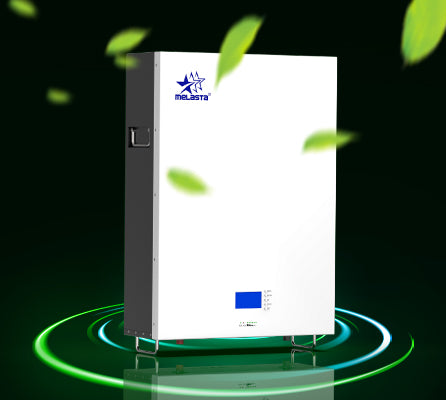 Energy Saving Mode
When the battery is not charged or discharged, it will switch into an energy-saving mode within 24 hours. With just a 3% self-discharge rate each month, it can retain its charge for longer. Ensure that the powerwall is charged to 30%-50%, then remove the power source before storage.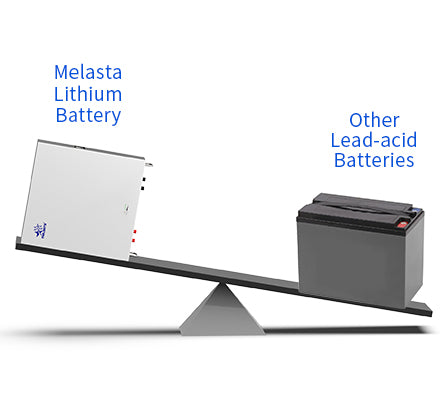 Lighter Weight
This energy storage system's (Power Wall LiFePO4 Battery Pack) casing is a high-quality lightweight material with excellent sealing properties and sturdy construction. It weighs around less than an acid-lead battery of similar capacity. When used in a scenario like RV, it could result in more space.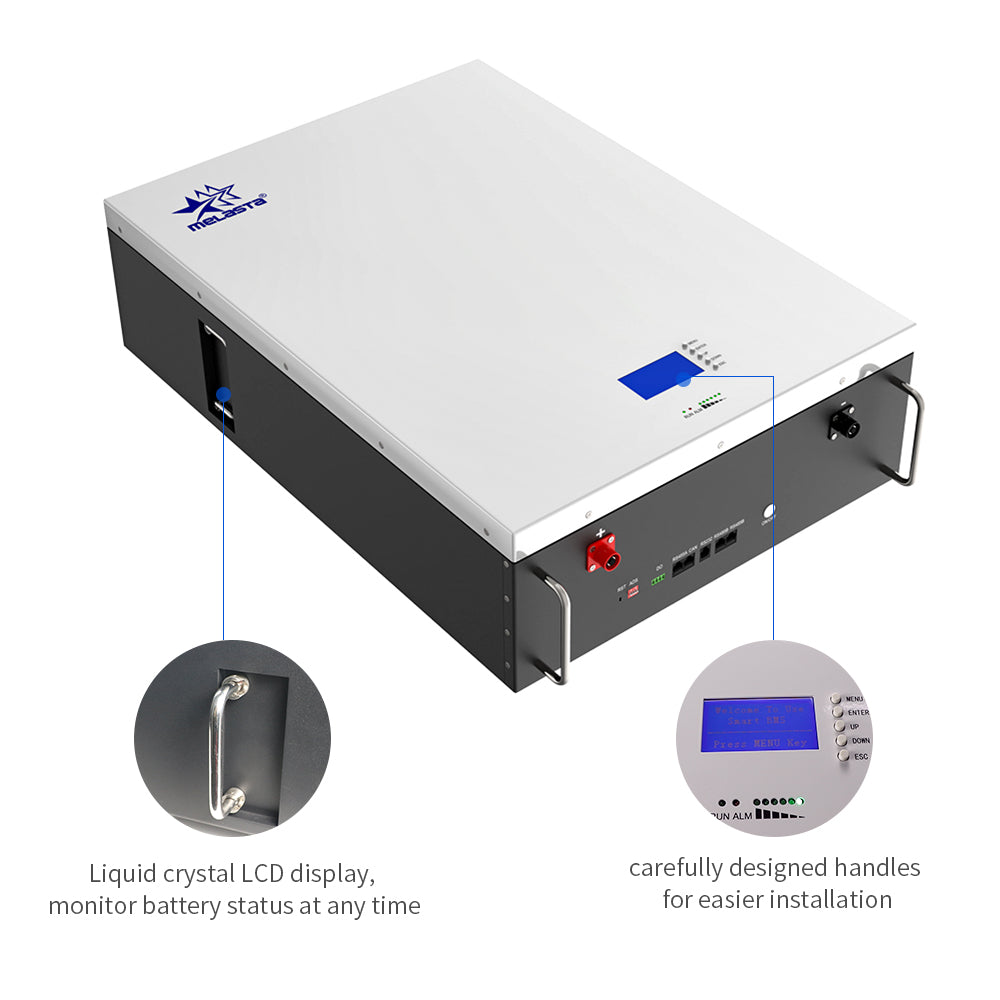 LCD Display Feature
An intelligent LCD allows you to see the battery status more clearly. You can change the setting of the Powerwall on this screen. This Lithium Battery is maintenance-free and easy to integrate with solar or for the independent operation to deliver power to
your home day or night.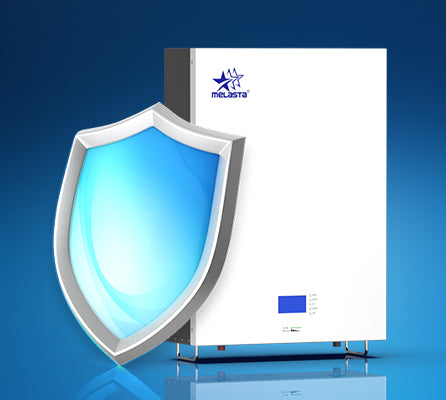 Safety Must be First Priority
The latest Lithium Iron Phosphate (LFP) technology has a larger temperature range to provide the most reliable performance. LFP has been demonstrated to be among the most secure Lithium technologies in the market and is produced to the highest quality standards.
Seamless Integration
Melasta 48V Lithium Battery Residential ESS is compatible with all famous industrial Inverters.
Power Every Device at Home
The Power storage wall complements various home styles with easy installation and a minimalist design. The compact, all-in-one construction features versatile mounting options for indoor or outdoor spaces. It powers almost all home appliances, and it has a dual-functional of charge from solar panels and the grid simultaneously.
LiFePO4 Battery Technology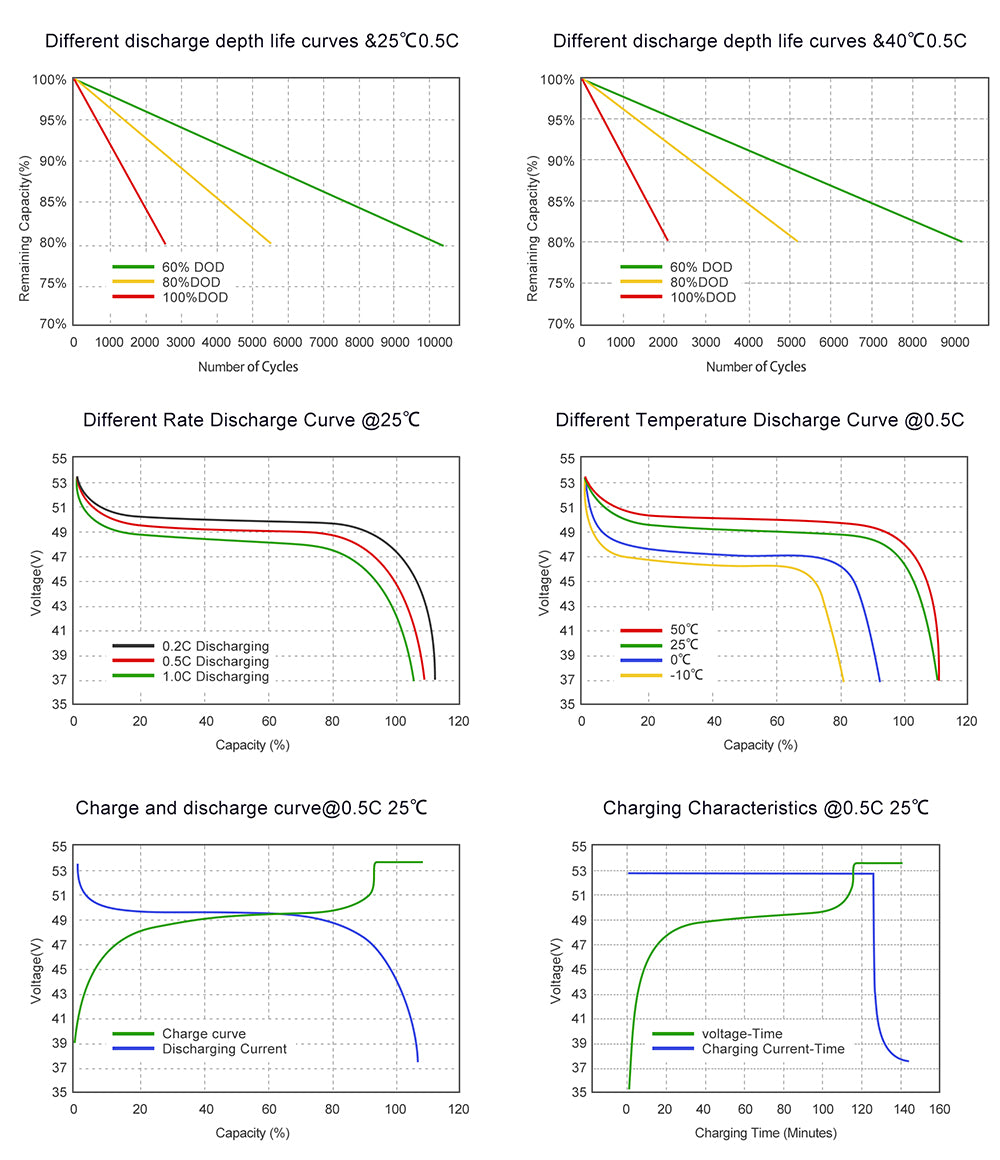 Why Choose Melasta ?
A Profesional Portable Power Solution Provider
One stop shop for Battery

1. Energy storage System

2. Power Tool Batteries

3. RC Batteries

4. Chargers

5. E bike battery Solutions

6. Consumer Batteries

Manufacturing Technology

1. Production Capacity

2. 40+ Engineers

3. 11 Years Experience

4. 500+ Skilled Labor

5. Quality Management

Research & Development

1. Hi-Tech Enterprise

2. Two Testing Labs

3. High Capacity Technology

4. 50+ Research Patents

After Sales Services

1 Multicultural Teams

2. Product Warranty

3. One to One Support

4 Dedicated Teem

5.Production Tracking Platform
Speak to our experts
If you need help selecting the right lithium battery for your application feel free to contact us, We have a dedicated team of experts who will be more than happy to help you to design the battery pack